Bachelor Business Administration (B.A)

Marketing
Communication
and Digital
Media
Bachelor Business Administration (B.A.)
Marketing Communication and Digital Media
#dualstudies #classicstudies
Bachelor Business Administration (B.A.)
Specialization: Marketing Communication and Digital Media
Do you have a flair for trends and an interest in successful communication on and in all channels? Then this is your course of study!
In times of strong national and international competition, up-to-date, target group-oriented and perfectly controlled communication is decisive for the success or failure of a company. At the same time, marketing parameters are changing at breathtaking speed due to digitalization. This transformation process is already very far advanced in some companies, while others are still almost at the beginning. In any case, young, well-trained and digitally-minded marketing employees have the best opportunities in all industries!
What you need? Curiosity about trends, zeitgeist and digitalization. Interest in optimally staging and selling a product using creative, business and media means. Enjoy communication in all its facets.
What can you expect during your studies at VICTORIA?
In addition to essential business know-how as well as leadership and social skills, our professors and lecturers will provide you with specialist knowledge gained from practical experience. You will learn how to build brands, analyze target groups and maintain customer relationships, the basics of online and social media marketing, market research, advertising design and public relations. In addition, there is design and project management for campaigns and advertising psychology as well as contemporary communication tools such as apps, websites, blogs, search engine marketing or targeted social media activities.
A Bachelor of Marketing Communication and Digital Media is really good advertising for your career!
Facts about the study program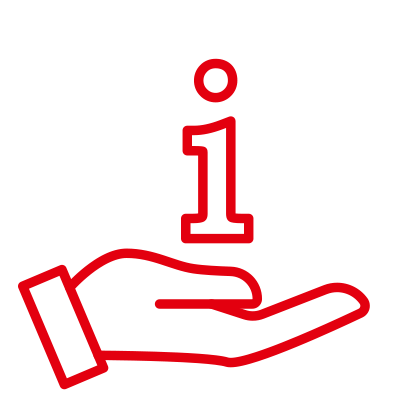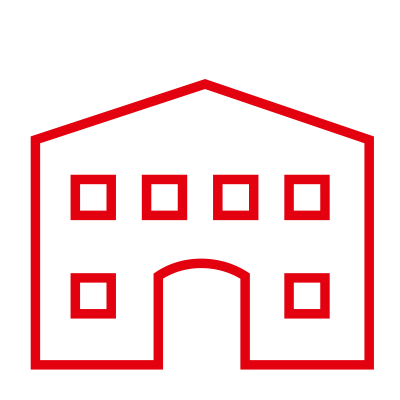 Maximum flexibility for your studies in Germany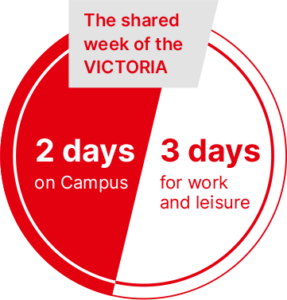 We want you to enjoy studying with us and be successful. That's why we have optimized our study programs so that you benefit from many typical VICTORIA advantages, such as the close link between theory and practice in all courses and study modes.
Our studies are designed so efficiently that you can complete your bachelor's and master's degree in the standard period of study, but only have to come to campus two days a week!
This leaves you with three free workdays per week to do whatever else interests you: e.g. your first start-up, a job on the side, or lots of sports.
CLASSIC
Only 2 days/week on campus!
649 €/Month
20h per week on campus (only two days per week on campus)
flexible and plannable time management
maximum freedom for secondary professional activities (possibility to finance the studies)
the possibility to gain professional experience already
Your contact persons for your studies
Why you should study at VICTORIA
Strong practical orientation
Intensive support services
Download section
Admission requirements
German Abitur or German Fachhochschulreife or a certificate issued by uni-assist e.V. (University Application Service for International Students, my.uni-assist.de) confirming the equivalence of the foreign university degrees with the above-mentioned German certificates
German language level B2 according to Common European Framework of Reference for Languages (CEFR)
Online application with curriculum vitae, letter of motivation and Abitur certificate (my application)
"By providing deep insights into management concepts, VICTORIA lays the foundation for me to take on a more senior position in management. I particularly like the individual and interactive collaboration during the lectures, as well as the personal contact with lecturers and university officials."
"As an agency in the marketing industry, together with students of VICTORIA, we are breaking innovative ground in order to always be able to act flexibly and ensure the satisfaction of our customers."
"I have been specifically interested in the intersection of healthcare and business since before I graduated, and I look forward to soon entering a very dynamic and diverse job market."
"The hotel industry is more versatile than any other field of work. The dual students at VICTORIA have expertise in industry-specific topics thanks to the custom-fit specialization and can be flexibly deployed thanks to the interdisciplinary orientation of the program."