M.A. Business Psychology*

You have a B.A. and are interested in the connections between business and psychology?
Then this Master's program is just right for you!
The more complex, dynamic and digital the economy and society develop, the more important it is to keep the focus on people. With the help of a business psychology-based perspective, entrepreneurial ideas, processes, challenges or problems can be holistically recognized, optimally implemented or solved. In the master's program in business psychology, you will specialize in "Business Coaching" or "Business Consulting".
In business coaching, you learn to support organizations, teams and individuals in learning and development processes in order to substantially and sustainably improve performance processes at all levels of the organization. As a sought-after coach, you accompany complex operational development and change processes ("change management") both mediatively and communicatively.
In Business Consulting, the focus is on market psychological aspects. You analyze measures for consumer and market research as well as advertising psychology. Together with your business knowledge, many doors will open for you, e.g. in marketing or sales or as a freelance consultant.

Both specializations guarantee knowledge and skills that can be used professionally as a permanent employee or freelance consultant in organizational development projects.
*in accreditation


1.4. (90 ECTS) or 1.10. (120 ECTS)
Shape your future – with us!
We want you to enjoy studying with us and be successful. That's why we have optimized our study programs so that you benefit from many typical VICTORIA advantages, such as the close link between theory and practice in all courses and study modes.
Our CLASSIC program, for example, is designed so efficiently that you can complete your bachelor's and master's degree in the standard period of study, but only have to come to campus two days a week! This leaves you with three free workdays per week to do whatever else interests you: e.g. your first start-up, a job on the side, or lots of sports.
Alternatively, you can study dual with us (DUAL), i.e. you work and study 2-3 days per week in a company and have additional on-campus courses 2 days per week. This prepares you optimally for practice and also pays your tuition fees!
Classic
Only 2 days on-campus per week
Classic face-to-face study, optimized, i.e. teaching on-campus takes place on only 2 fixed days per week

Efficient bachelor's or master's degree program in the standard study duration

Enough freedom in time management for everything else you want to do
Dual
Free of charge for you!
Payment of tuition fees in the amount of 620 EUR by the cooperating company

Strong practical focus with 2-3 days of work per week at a cooperating company

Study and earn money: additional, individual remuneration negotiable

Very high hiring rate by the coopertating companies after completion of the studies
Why you should study at VICTORIA
Strong practical orientation
Intensive support services
Download section
Admission requirements
Required for successful admission to the master's degree program:
Bachelor's degree with 180 ECTS
Online application with curriculum vitae, letter of motivation and Bachelor's degree
(https://www.victoria-university.de/en/your-application)
Applicants whose native language is not German or English according to the chosen teaching language must prove German or English language skills according to level C1 (CEFR) when applying
Some of our cooperating companies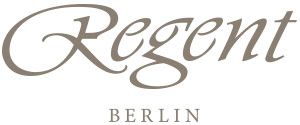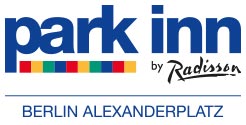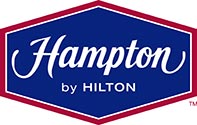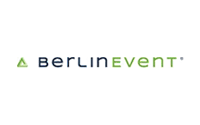 M.A. Business Management & Development
"By providing deep insights into management concepts, VICTORIA lays the foundation for me to take on a more senior position in management. I particularly like the individual and interactive collaboration during the lectures, as well as the personal contact with lecturers and university officials."
"As an agency in the marketing industry, together with students of VICTORIA, we are breaking innovative ground in order to always be able to act flexibly and ensure the satisfaction of our customers."
"I have been specifically interested in the intersection of healthcare and business since before I graduated, and I look forward to soon entering a very dynamic and diverse job market."
"The hotel industry is more versatile than any other field of work. The dual students at VICTORIA have expertise in industry-specific topics thanks to the custom-fit specialization and can be flexibly deployed thanks to the interdisciplinary orientation of the program."