B.A. International
Management
B.A. International Management

Do you have a passion for other cultures and like to think far beyond borders? Then this is your study program!

One of the central global developments of recent decades has been the increasingly close-knit networking of world markets. And even within the EU, economic cooperation is playing an increasingly central role. This makes it all the more important to be able to evaluate the opportunities and risks of international trade not only from a business perspective, but also from an intercultural one. This is where well-trained managers are offered brilliant international career options – in traditional management or in start-ups.
What you need? A passion for other people, cultures and economic systems and the resulting different ways of thinking and doing things. A keen interest in global economic contexts. A good command of English and the desire to study in English (in a classroom or dual study program) as well as a stay abroad in the 5th semester.
What can you expect during your studies at VICTORIA? In addition to essential business know-how as well as leadership and social skills, our professors and lecturers will provide you with subject-specific knowledge from practice: You will learn to think in global contexts and to develop an intercultural understanding of the opportunities offered by products and services. You analyze international case studies, CSR (Corporate Social Responsibility) and global entrepreneurship.
With a bachelor's degree in International Management, you will have global opportunities for a successful career!
"The perfect starting point for international careers: our Bachelor International Management offers a wide range of modules, interactive learning units and a strong foundation in both commerce and business."


Semester abroad
Integrated in the study program
Shape your future – with us!
We want you to enjoy studying with us and be successful. That's why we have optimized our study programs so that you benefit from many typical VICTORIA advantages, such as the close link between theory and practice in all courses and study modes.
Our CLASSIC program, for example, is designed so efficiently that you can complete your bachelor's and master's degree in the standard period of study, but only have to come to campus two days a week! This leaves you with three free workdays per week to do whatever else interests you: e.g. your first start-up, a job on the side, or lots of sports.
Alternatively, you can study dual with us (DUAL), i.e. you work and study 2-3 days per week in a company and have additional on-campus courses 2 days per week. This prepares you optimally for practice and also pays your tuition fees!
Classic
Only 2 days on-campus per week
Classic face-to-face study, optimized, i.e. teaching on-campus takes place on only 2 fixed days per week

Efficient bachelor's or master's degree program in the standard study duration

Enough freedom in time management for everything else you want to do
Dual
Free of charge for you!
Payment of tuition fees in the amount of 620 EUR by the cooperating company

Strong practical focus with 2-3 days of work per week at a cooperating company

Study and earn money: additional, individual remuneration negotiable

Very high hiring rate by the coopertating companies after completion of the studies
Why you should study at VICTORIA
Strong practical orientation
Intensive support services
Download section
Admission requirements
 German Abitur or German Fachhochschulreife or a certificate issued by uni-assist e.V. (University Application Service for International Students, my.uni-assist.de) confirming the equivalence of the foreign university degrees with the German certificates mentioned above
Online application with curriculum vitae, letter of motivation and Abitur certificate (Application
English language level B2 according to Common European Framework of Reference for Languages (CEFR)
Some of our cooperating companies
Other bachelor study programs:
We are certified and accredited by: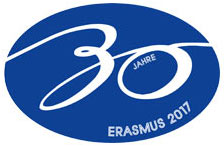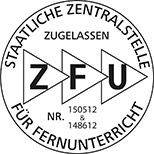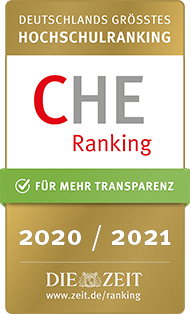 "By providing deep insights into management concepts, VICTORIA lays the foundation for me to take on a more senior position in management. I particularly like the individual and interactive collaboration during the lectures, as well as the personal contact with lecturers and university officials."
"As an agency in the marketing industry, together with students of VICTORIA, we are breaking innovative ground in order to always be able to act flexibly and ensure the satisfaction of our customers."
"I have been specifically interested in the intersection of healthcare and business since before I graduated, and I look forward to soon entering a very dynamic and diverse job market."
"The hotel industry is more versatile than any other field of work. The dual students at VICTORIA have expertise in industry-specific topics thanks to the custom-fit specialization and can be flexibly deployed thanks to the interdisciplinary orientation of the program."